Industries & Commercial Sector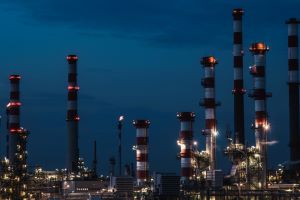 ELARD has an exemplary track record in providing a variety of environmental and sustainability consultancy services to its clients in the industrial, manufacturing, and commercial sector. Our knowledge and understanding of our clients' markets enables us to provide comprehensive and integrated support of their projects.

ELARD's risk-based approach to environmental assessment and management enables the provision of cost-effective solutions directed to the satisfaction of the clients' site specific needs while meeting the authorities' requirements.
ELARD has extensive experience in compliance audits; permitting; environmental management plans, waste & water management; which puts us on the lead in terms of the evaluation and assessment of pollution levels and implementation of control systems and remediation strategies that help industrial and commercial businesses maintain an environmentally sound, healthy and safe workplace.
ELARD supports its clients from the regulatory and legislative perspectives with regards to matters affecting the wide ranges of the industries on the local and international level.
Representative clients and companies we have worked with: