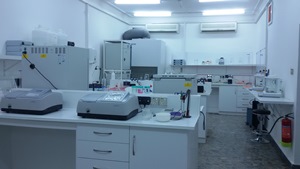 ELARD establishes an Environmental Testing Laboratory in Basra
Posted on February 16, 2015
ELARD is pleased to announce that it has established an environmental testing laboratory located in Basra, Iraq.
Our laboratory provides analytical testing services for environmental samples. Analytical testing and QA/QC procedures follow the APHA Standard Methods for Examination of Water and Wastewater.
ELARD also offers field sampling services for air, noise, surface and groundwater following standard operating procedures.