Solutions | Hydrometry | Surface & Ground water Level & quality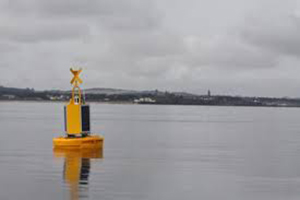 For efficient and accurate aquifer study, short and long term monitoring and data logging of hydrological sites, ELARD offers rugged and efficient sampling and monitoring equipment from different suppliers.
These monitoring equipment and probes can be used for profiling, sampling, permanent data logging, and can be installed together with stand alone communication and telemetry equipment to permit remote control and data transmission as well as a network of monitoring stations.
Applications Include:

Surface and Groundwater level and quality monitoring.
Water Conservation management.
Agriculture and Irrigation.
Well Survey.
Flood monitoring.
Coastal monitoring
Monitored parameters include water Pressure/Level , temperature, Conductivity, DO, PH/ORP, Turbidity, ISE parameters and many other specific parameters for each applications. With its list and different equipment, ELARD offers customers the best and most suitable, cost efficient and reliable monitoring solution according to each application.
Our Partners in Hydrometry:
1. In-Situ Inc. of USA:
From advanced aquifer characterization, to long-term monitoring, to economical data collection, In-Situ Inc. instruments yield accurate measurements, powerful data logging, and flexible communications. You'll find an instrument perfectly suited to your field water level or water quality application.
Products Include:
-Water Level measuring water Level and Temperature:
Rugged Troll Family
Rugged Level Tape Family
Level Troll Family
-Water Quality measuring, water level , temperature, conductivity, DO, Turbidity, PH/ORP, and ISE parameters:
Troll 9500, Multiparameter Troll measuring
AquaTroll 200
AquaTroll 400
More Information at http://www.in-situ.com
2. Aquaread Ltd.
Bringing together senior design engineers and managers from the aerospace and marine industries with leading scientists from the pharmaceutical industry, AQUAREAD™ Ltd is an exciting new British company formed specifically to develop and manufacture a range of highly advanced analytical and process equipment for both laboratory and field use.
With a handheld GPS meter AM 200 for sampling, recording or collected in-situ over a long period using an Aquaread Logger.
Aquaread Equipment allows monitoring of a set of standard parameters including DO, EC, PH/ORP. Temp /Depth and 6 additional sensor ports that can accept any of our ISE or Optical sensors.
More Information at http://www.aquaread.co.uk
3. Solinst:
From groundwater monitoring for general site investigations or for contaminant plume monitoring on Solinst provides Groundwater Monitoring Instruments designed to obtain surface or ground water samples, continuous or manual water level measurements and recordings of concentrations of various water parameters. The data collected can be used to estimate hydraulic conductivity and other aquifer conditions; to monitor potable water recharge areas; and to monitor tailings ponds, dewatering activities and water supply levels of mines. < br> More Information at: http://www.Solinst.com